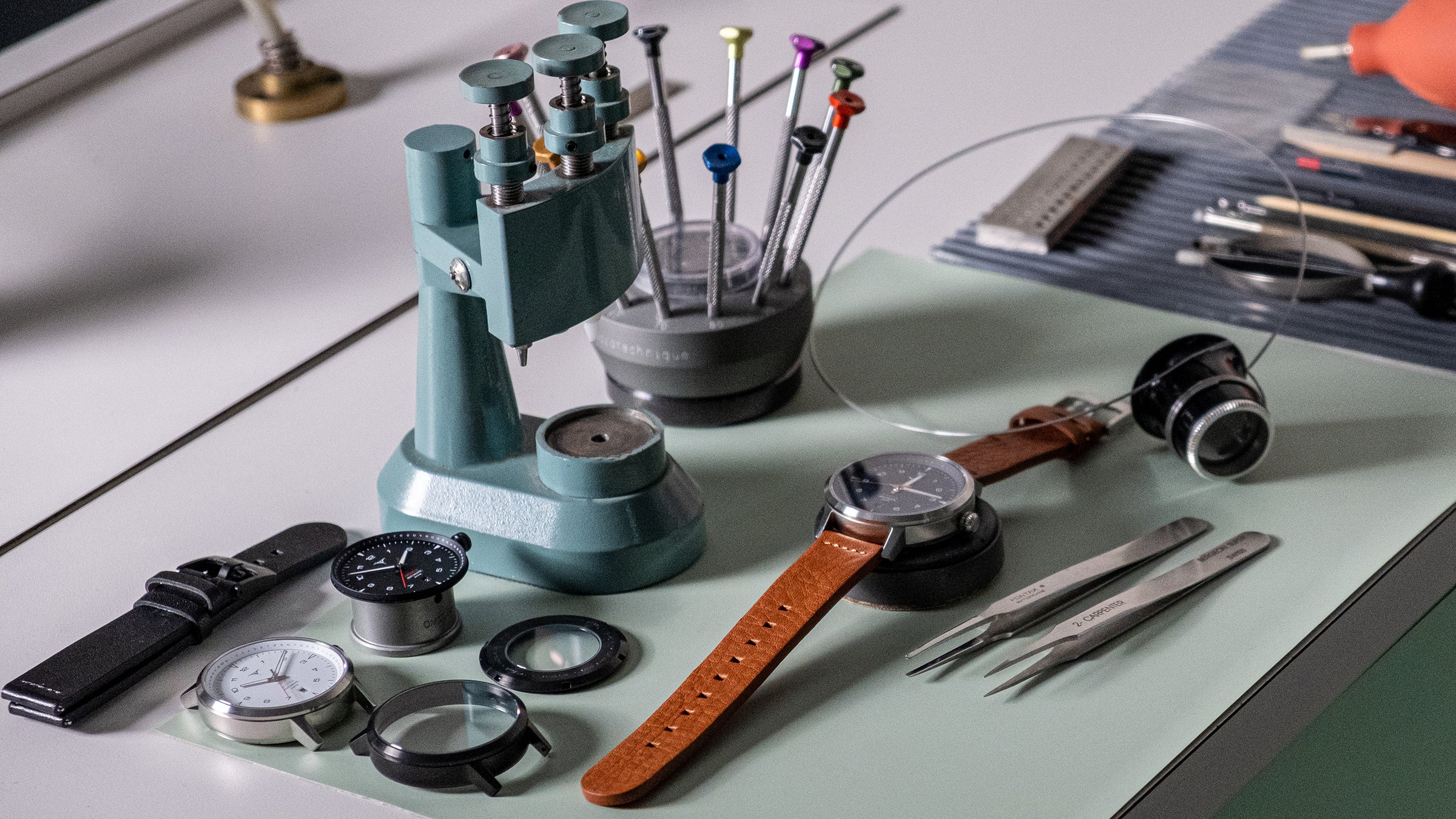 Manifest watchmaking craftsmanship
VSTELLE Production
The creation of our timepieces actually began on sketch paper. We experimented with a wide range of materials, textures and color combinations. It took a great deal of time before we have met our standards of aesthetics, quality and technical sophistication.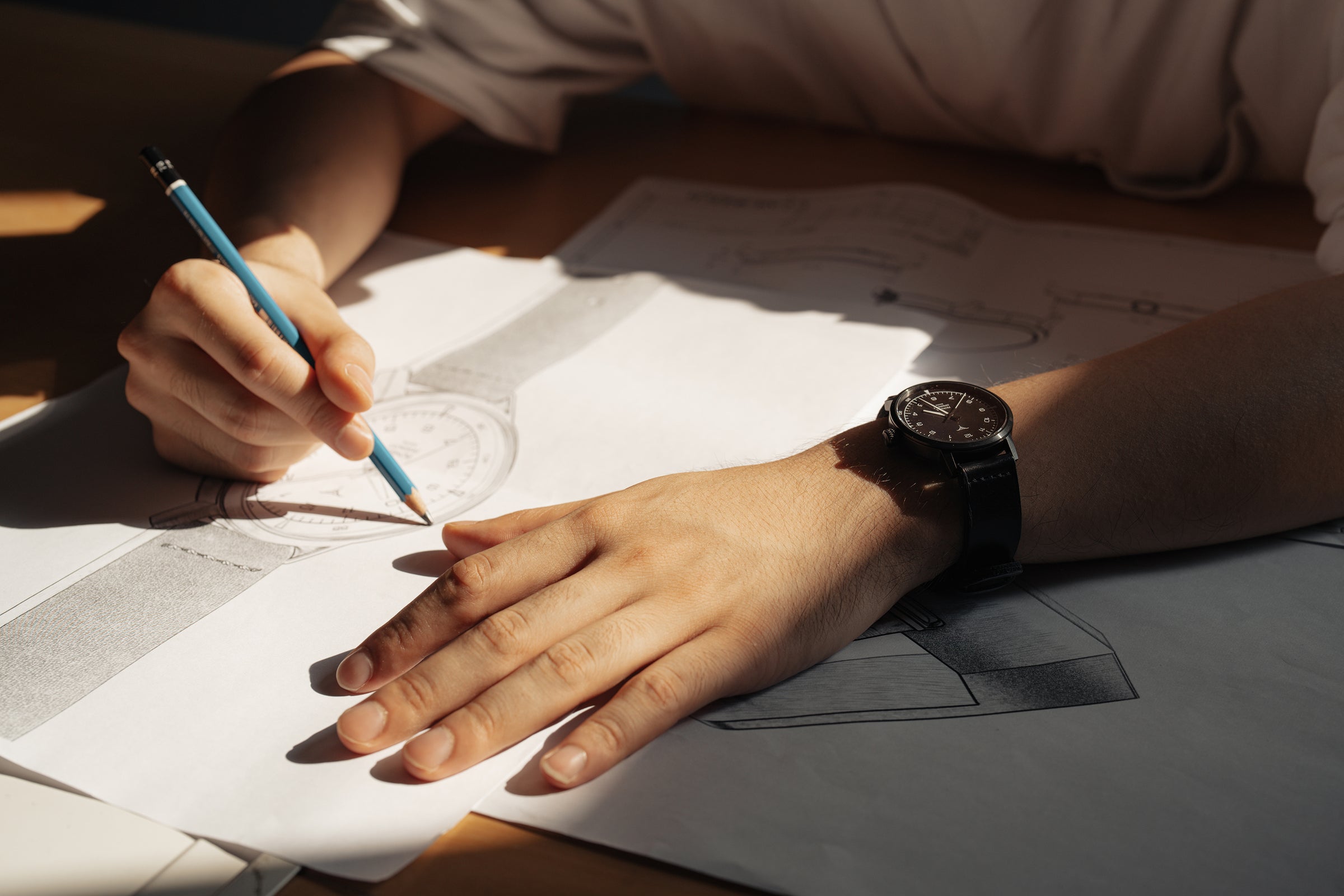 Quality Promise
When searching for the individual components, we proceed carefully and responsibly. VSTELLE is keen to be a premium brand. Therefore, we select the quality materials that exceed the industry standards, produce well-built timepieces with usability, durability and versatility.
the case,crown and buckle
316L Stainless Steel
We have chosen high-grade 316L stainless steel for its remarkable corrosion and strength properties. To build a robust and attractive watch case, crown and buckle, it undergoes a multi-step punching, milling, polishing and brushing process.
scratch resistance
Sapphire Crystal Glass
Our timepieces were equipped with sapphire glass, which is considered as one of the hardest transparent materials in the world. It is particularly characterized by its scratch resistance. It's made of synthetic sapphire - molten aluminium oxide. This crystal goes through a lengthy process of diamond cutting, grinding and polishing until it finally forms a transparent sapphire crystal glass with a shiny surface.
Our leather straps
Famous Horween Leathers
To provide elegant and tough-perfect watches for any occasion, we produced our leather straps with Famous Horween Leathers, the renowned family-based leather company in the world for more than 120 years in Chicago. Their goal has been to make the world's best handcrafted leather by using formulas that do not cut corners, and choosing components strictly for their quality in order to make a perfect naturally tanned leather. Not only is it durable and comfortable, it gets more beautiful the more you wear it.
VERSATILE design
Quick-Release Straps
In addition, our straps are equipped with a quick-release system. It makes it possible to change the strap of your timepiece within seconds and completely without tools. Quite uncomplicated and comfortable. Just as you know it from VSTELLE.
precision time-telling
Swiss Ronda Quartz Movement
Currently, we applied two different movements to our timepieces. For V-Pioneer series, we selected Swiss Made Ronda Quartz, a premium movement with Swiss precision, it provides the best quality and highest precision quartz in the world.
Automatic watches without battery
Japan Citizen Miyota Automatic
For V-Apostle series, we selected Japan Made Citizen Miyota Automatic, the most widespread movement in the watch industry. Their movements are designed with the sense of standard precision, durability and aesthetics.
waterproof
10ATM Water Resistance
The watch we designed can withstand pressures equivalent to a depth of 100 meters deep. It can be used in most daily situations, rain, snow, showering, swimming, water sports.
WATCHMAKING CRAFTSMANSHIP
Assembled In Hong Kong
Following Switzerland, Japan and Germany, Hong Kong is one of the places with a long prestigious watchmaking history. With the marking "Assembled in Hong Kong", Vstelle watches highlight the quality, integrity, and also the value of local watchmaking craftsmanship.
We work exclusively with the remarkable local manufacturer with over 30 years of industry expertise. All watches are hand-made, and executed with a quality test of burn-in, accuracy, movement function, hands alignment and water resistance.